It's that time of the year again when overloading ourselves with sweets is excused. Well, sweets are a regular in my kitchen year-round, but since the holidays are here, we have more reasons to make more and more for our own consumption and to give away to friends and family.
From Halloween treats to Christmas sweets, there's such so much we can do for our sweet tooth and it's always fun when we can share it with others.
I've featured some sugar candy recipes on this blog and you might have already seen some of them. If not, you might want to check them out and put them to good use for the upcoming holidays or even for any day treats.
There's a hard caramel garnish that you can use on many of your desserts. I did a variety of garnishes using the same recipe so you can choose among spun sugar, bubble sugar, caramel cage, spirals, swirls, and shards. These are perfect for ice cream, cakes, custards, and puddings. And if you're a caramel freak like me, there's also a bunch of caramel recipes on this blog that you should try at home.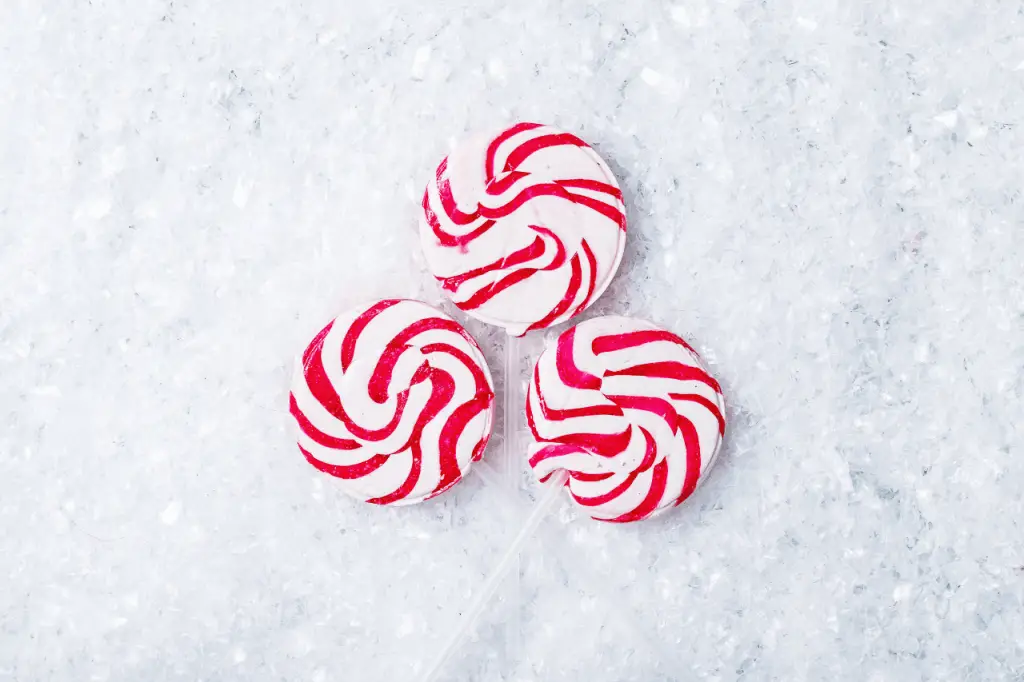 Apart from these, I also did hard rock candy with the kids. You know, the sugar mixture that grows on sticks and strings and turns to candy when you leave it for days? That's a fun kitchen experiment, too. It's a great way to teach your kids some science and a lot of patience, LOL!
You can also check out my post on how to make hard candy out of maple syrup. It's perfect for the autumn season just as you see the maple leaves fall to the ground with such beautiful colors. If you have some maple leaf candy molds, it would make your candies lovelier.
And if you want to do rock candy sheets and geodes (LINKS), I did a feature on both of them, too. These are fun activities you can do with the kids anytime, either for some kitchen science or just to keep them busy over the holidays.
With all those candies we did in the past, there's another recipe I want to share with you that we enjoy doing as much as the others. You know how I love sweets of any kind, but I have an affinity for sugar candies because my kids are at the age where anything sugar is heaven.
From the time I started sharing my recipes and kitchen stories on this blog, I did mention that I'd avoid corn syrup in my recipes if I can. There are times I use a bit of it, but most of the time I'd ditch it and look for ways to get the same results without that bad syrup.
In this post, I'll show you how to make hard candy without corn syrup and add this to my long list of candy recipes. I find this very timely at this time of the year, kickstarted by Halloween and probably ending on New Year!
I already had my take on hard candies that we dyed with different colors so we're going corn syrup-free and dyeless on this one. This is perfect for family and friends who have some kind of sensitivity to dyes, so this is safe for them to enjoy.
How is Hard Candy Made?
Hard candy is one of the simplest candies to make. It's mainly composed of sugar, corn syrup, and water that are heated/melted until they reach the hard crack stage. This stage is reached by boiling the mixture to at least 300 degrees Fahrenheit (or 149 degrees Celsius), which is why it's important to use a candy thermometer to achieve the correct consistency. Here's the candy thermometer I use and recommend.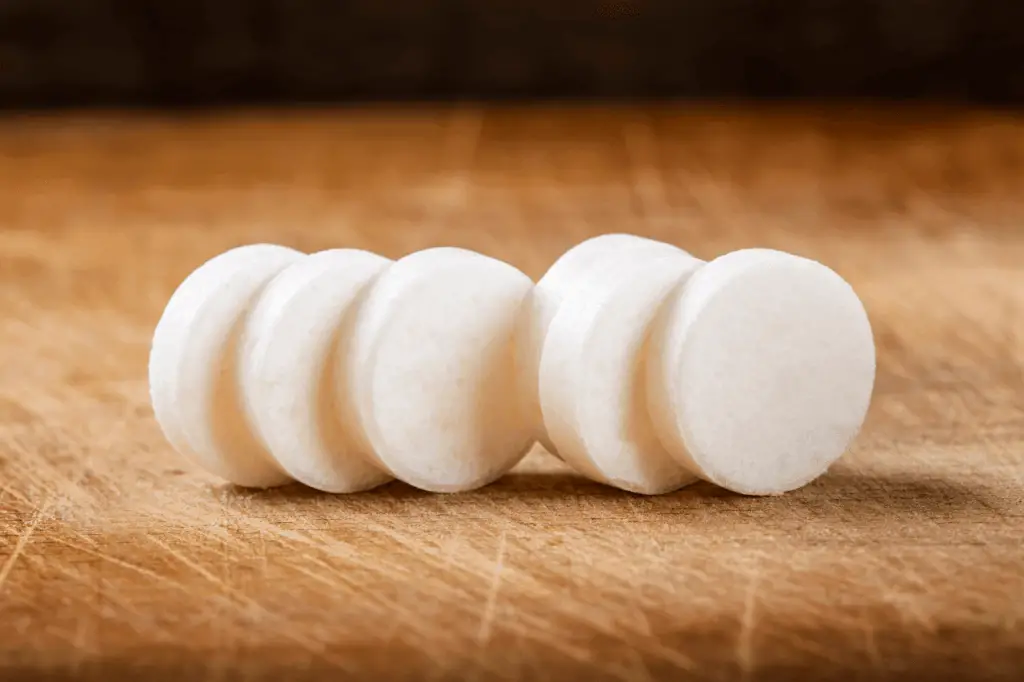 The mixture should be boiled at the target temperature until it becomes concentrated. The result of the mixture should then be a highly concentrated sugar syrup that is prevented from crystallization by the corn syrup. The corn syrup also gives it a clear glass effect that we see in hard candies.
In this recipe, however, we will dump corn syrup and use a non-artificial alternative. In my other recipes, I use cream of tartar and that's what we'll be using it in this recipe as well. However, you may also use other interfering agents such as lemon juice or vinegar to prevent crystallization.
Print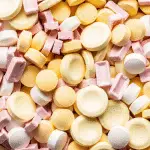 Hard Candy Without Corn Syrup Recipe
---
Total Time:

1 Hour

Yield:

Approximately

40

candies

1

x
Description
Quick and easy hard candy without corn syrup and food coloring. When it comes to candies, corn syrup is common place. But it's always good to remove it from the recipe whenever you can and in this hard candy recipe we do.
---
1 ½ cups

granulated sugar

½ cup

of water

½ teaspoon

cream of tartar
Optional: 1 teaspoon peppermint oil
Other kitchen tools you'll need
Medium saucepan
Pastry brush
Heatproof spatula
Candy molds
---
Instructions
STEP 1 Mix the sugar, water, and cream of tartar in a saucepan and stir over medium heat until fully dissolved.
STEP 2 Once dissolved, stop stirring and bring to a boil.
STEP 3 Carefully brush the sides of the pan above the sugar with the pastry brush that's dipped in water.
STEP 4 Place the candy thermometer and allow it to cook until the hard crack stage is reached at 300 degrees Fahrenheit (or 149 degrees Celcius).
STEP 5 Remove from heat and add in the peppermint oil if desired. Stir carefully using a heatproof spatula.
STEP 6 Pour into the candy molds and rest for 30 minutes.
Notes
If you don't have a candy thermometer, you can wait for the mixture to turn from clear to pale yellow. However, you will need a candy thermometer when using food coloring as you won't be able to tell the colors apart in the same way. This is the candy thermometer I use and recommend.
Another trick you can do is to drop a small amount of sugar mixture into cold water. Remove and check after about 20 seconds to see if the candy cracks between your fingers. If it does then your candy mixture is ready.
You can use other flavors according to preference.
When adding lemon juice or vinegar instead of cream of tartar, be careful not to add more than necessary or the candies will turn bitter.
Prep Time:

5 Minutes

Cook Time:

25 Minutes

Category:

Candy