Caramel may be a year-round treat, but for me, it's always more perfect for Autumn. If you've been following this blog, please don't say "not caramel again!" 
I know this is the nth caramel recipe you've seen from me, but I'm not one to pass an opportunity to widen my caramel skills so I'm here again with yet another one.
For some reason, I can always relate their colors to each other ranging from amber to dark. The rich, chewy goodness of caramel gives me so much warmth and is my comfort treat when the autumn leaves start to fall.
And because it's that time of the year again, it's my busy time in the kitchen. 
If you're new to this blog, here's a little back story. My love for caramels started with watching my grandma in the kitchen when I was little until she began allowing me to help gradually. It was in that same kitchen where I developed my passion for candies without me knowing it yet.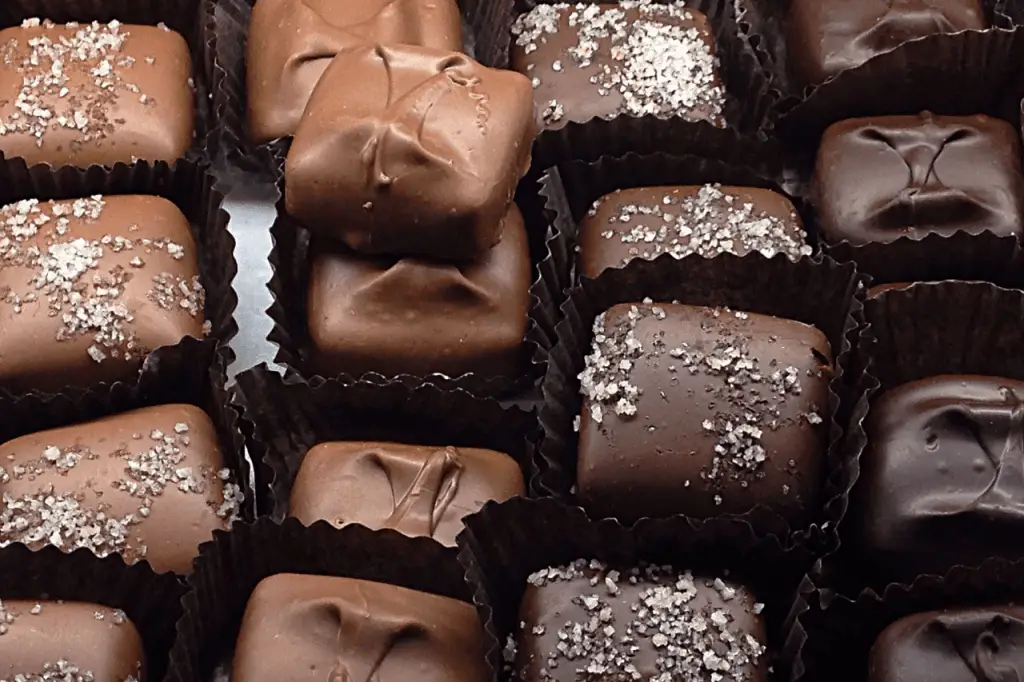 I looooove caramel. In my popcorn, apples, peanut brittles, brownies, regular chews, drinks, and anything that goes well with it. I have various recipes using different techniques and different ingredients as well. LINK
So over the years, my caramel recipes kept growing. I have recipes using brown sugar instead of white, without butter or cream, using evaporated milk, without condensed milk, among others. All these recipes have something in common: they are all without corn syrup.
What's so different about this recipe then? Good question. In most of my previous recipes, I use granulated sugar and vanilla extract. This time, I'll be using powdered sugar and vanilla pods for a richer, enhanced flavor.
If you're interested in yet another caramel recipe, here's a different version of how to make caramel without corn syrup.
Why You Shouldn't Use Corn Syrup
People with a sweet tooth, like us, are already exposed to so much sugar. However, that doesn't mean we should subject ourselves to artificial sugar. 
Corn syrup is linked to many health issues such as diabetes, fatty liver, heart disease, and obesity. It acts as an interfering agent in candies and keeps the sugar syrup from crystallization. It's been used traditionally in hardy candy and caramel recipes.
However, it's not the only ingredient that can do that. There are other non-artificial interfering agents that work the same way as corn syrup minus the harmful effects. These alternatives include cream of tartar, lemon juice, and vinegar.
So if your recipes call for interfering agents, opt for the non-artificial ones instead.
Why Use Powdered Sugar for Caramel
We don't usually use powdered sugar for caramel. The usual ones we see are granulated or brown sugar. There's really no difference in the taste when you use powdered sugar, only that it takes less time to melt.
There's no need to use icing or confectioner's sugar. What I find best to use is regular granulated sugar that I powder using a grinder or food processor. Nutribullet and vitamix works, too. AMAZON LINK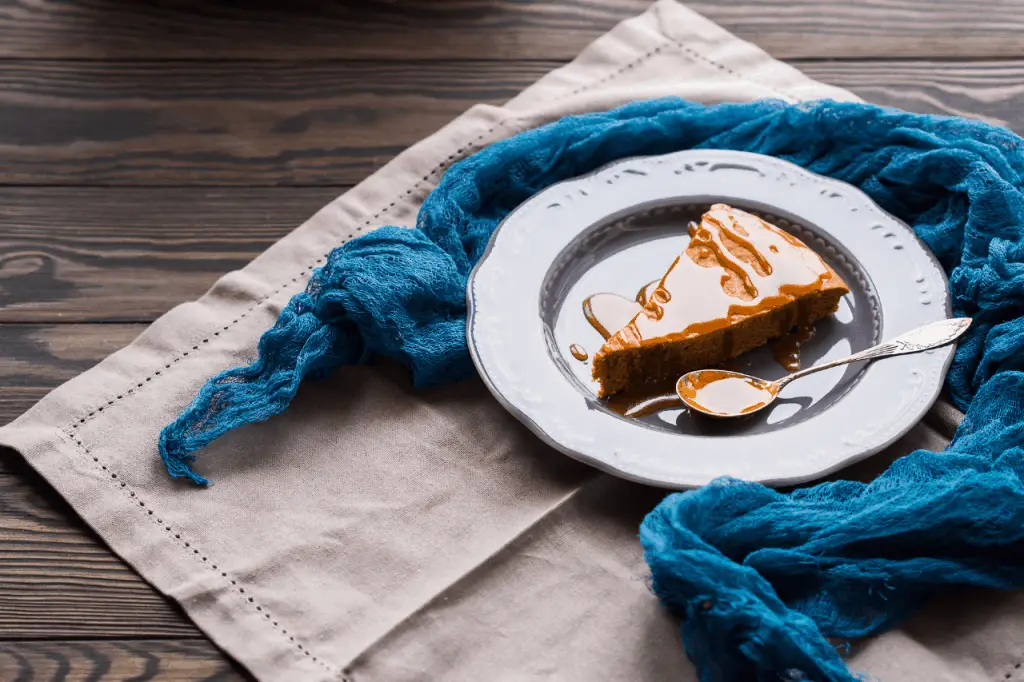 The reason I make my own powdered sugar instead of using storebought is that the ready-made ones sometimes have fillers and extenders. To get the best caramel results, just powder some sugar on your own.
Reminders in Making Caramel
Making caramel is easy, but is also easy to mess up. To avoid that, here are a few pointers to keep in mind.
Use a tall heavy-bottomed pot. The sugar needs to cook evenly. Having a heavy-bottomed pot helps you melt the sugar without burning it.

Also, the mixture tends to bubble like crazy when the cream is added. So, using a tall pot keeps the caramel from spilling over and from burning your hands.
You will work with a lot of bubbles. The mixture will bubble rapidly when the melted sugar interacts with the cream. You just have to stir continuously until the mixture is well combined.
The sugar might become lumpy, but it's okay. You might notice that even when the sugar has completely melted, some parts will turn lumpy when you add the cream. Such a reaction is normal and doesn't mean the batch is ruined. The lumps will eventually dissolve into the mixture if you keep stirring.
Don't multitask. Sugar is easy to burn and can be ruined within a few seconds. Make sure you have your full focus on the mixture to prevent it from burning.
Don't use high heat. Cooking caramel over high heat will ruin it. Don't try to speed up the process by melting the sugar over high heat. Working on it in low heat might take longer, but will yield the best results.
Print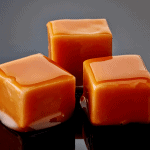 Caramel Without Corn Syrup Recipe
---
Total Time:

3 Hours 25 Minutes Max

Yield:

Approximately

30

caramel squares

1

x
Description
Making caramel with out corn syrup is the way to go. Although corn syrup is really useful for making candies, it's not the only game in town. Learn some alternatives in this recipe and make delicious caramel at the same time!
---
85

ml of heavy cream, room temperature

1

vanilla pod

1 ¼ cups

powdered sugar

6 tablespoons

butter, room temperature
Kitchen tools you'll need
Heavy-bottomed pan
Silicone spatula
Nonstick cooking spray
Sharp knife

3

x3-inch squares wax paper
---
Instructions
Prepare all the ingredients before starting with anything and make sure they are within easy reach.
Line the baking sheet with parchment paper and grease lightly with nonstick cooking spray.
Pour the cream onto the small saucepan.
Split the vanilla pod in half and scrape the paste out. Add it to the cream in the pan.
Heat over low heat to infuse the cream with the vanilla.
Remove the vanilla pod once the cream is well-heated.
Melt the sugar in the heavy-bottomed pan over medium heat.
Stir the sugar occasionally.
Once the sugar has completely melted, bring it to 350 degrees Fahrenheit (or 177 degrees Celsius) until it turns toffee brown.
Immediately remove from the heat and add in the heated vanilla-infused cream. At this stage, the mixture will bubble rapidly so need you to stir until well combined.
Once well combined, bring the mixture to 250 degrees Fahrenheit (or 121 degrees Celsius) and stir only occasionally.
Remove from the heat and add the butter. Mix until well combined. By now you should have a smooth and glossy mixture.
Pour the mixture onto the lined baking sheet and rest at room temperature for at least 3 hours. 
Grease the knife with cooking spray and cut the caramel into squares.
Wrap each with wax paper.
Prep Time:

10 Minutes

Cook Time:

12 to 15 Minutes

Category:

Caramel