One of the first few recipes I posted on this page was how to make brownie brittles. If you're like me who loves crunchy brownie edges, brownie brittles will excite you like no other. Imagine, you no longer have to settle for the edges because the entire batch is like the edges!
Store-bought brownie brittles can be expensive so I decided to recreate them in my kitchen so I can have all I want anytime I want 'em. There's so much to love about brownie brittles and I just can't get enough.
And because I love caramel, I reinvented my brownie brittle recipe and gave it a salted caramel twist. I know, I know.. You've heard how I love caramel countless times. But there's just no end to my love for caramel because what's there not to love about it?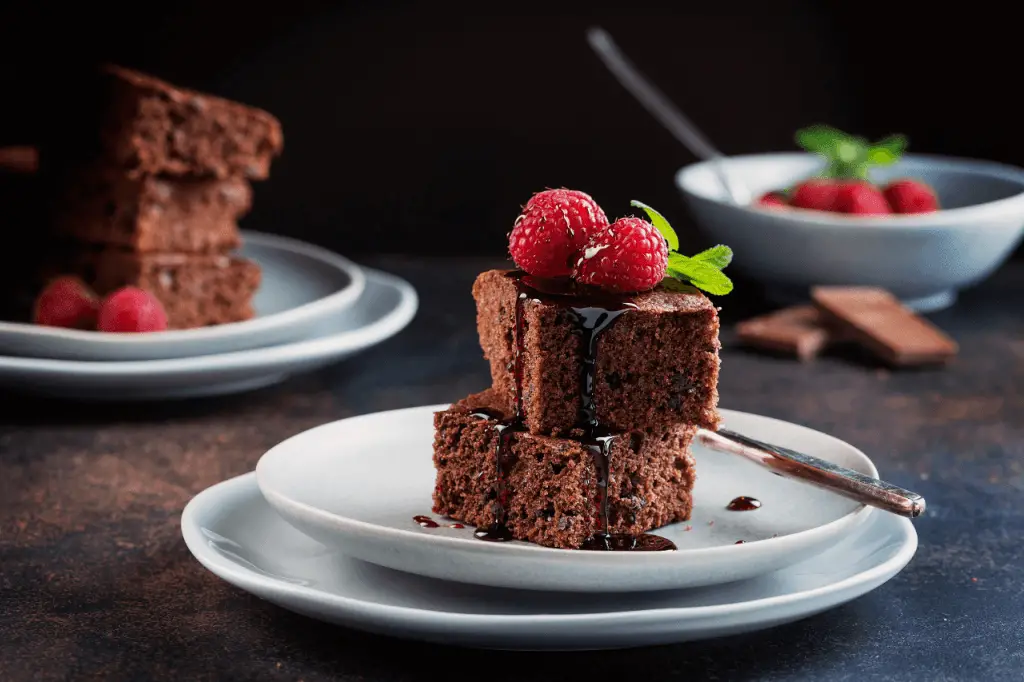 If you're new to this page and have the same affinity for caramel, feel free to browse through the bunch of recipes I posted previously. You'll find many irresistible treats such as brown sugar caramel, stovetop caramel popcorn, caramel apples, chocolate-covered caramel balls, caramel with evaporated milk, among many others.
Of course, there are many other treats you can find such as hard candy and wafers and cookies, so just look around and see what else sparks your interest. There's so much to enjoy here whether you're looking for some kitchen science or are just here to fulfill some sweet cravings.
Turning my brownie brittle recipe into salted caramel is so easy, all I needed to do was replace the chocolate chips with salted caramel chips. There's nothing else I did, really. 
It was my love for caramel that drove me to this recipe. But I'll let you in on a little secret. That day, I just ran out of chocolate chips – which rarely happens, by the way. And since I had a bag of salted caramel chips, I thought why not use these instead?
Just like that, I found something that I love the same as my regular brownie brittles. Making them in batches is a breeze, too. You can make half regular, half salted caramel and make everybody happy.
Brownies Are Already Lovely, Why Make Them Brittle?
Regular brownies are thick with a soft and chewy cake-like texture. While they are delectable on their own, some days just call for some crispy goodness.
And while a quick Costco run or a few clicks from Amazon can satisfy my cravings, there's nothing quite as satisfying as enjoying something homemade. The smell of baking brownies that fills the house gives so much comfort and is therapeutic, for me anyway.
I love brownie edges, but I can't eat all I want when I rely on those edges alone. LOL. Since they are easy to make with ingredients that are easy to find, why not make them without waiting for an excuse?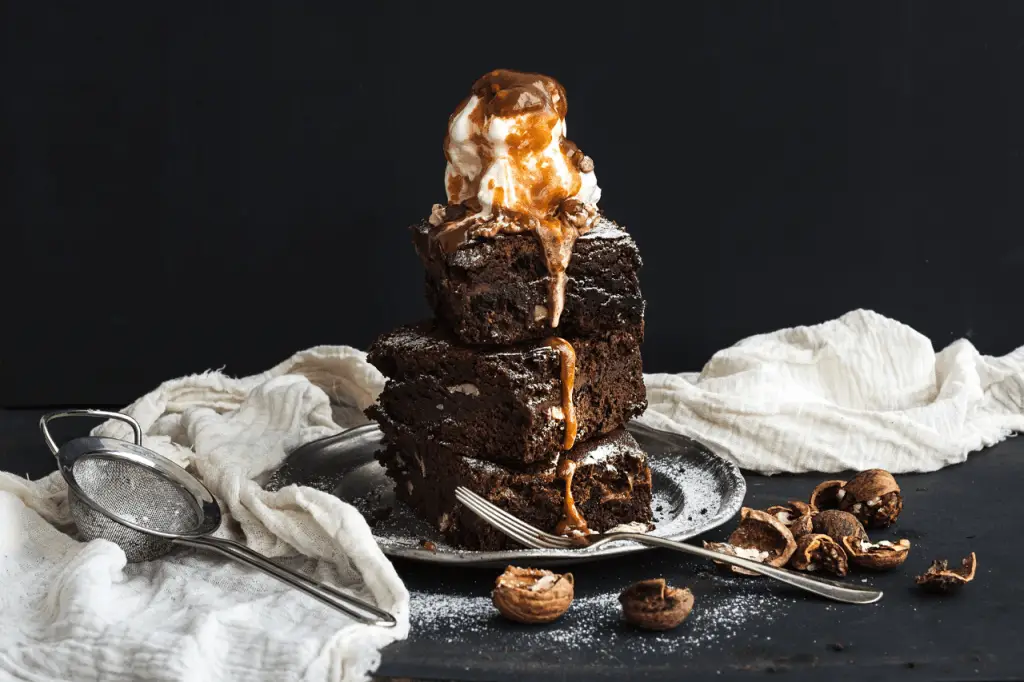 A craving is a craving and if you can satisfy it right in the comfort of your own home then by all means GO FOR IT!
What Does Salted Caramel Brownie Brittle Taste Like?
We all know that regular brownie brittle tastes like a regular brownie, but with a crispy texture. Salted caramel brownie brittle has the same texture, only that it has that luscious salted caramel flavor. 
Its' crispiness gives that peanut brittle-like texture, but it's not so hard on the teeth. It's like a cookie, but not really. It tastes like a brownie with salty, caramelly goodness rolled into one. So much heaven for a caramel lover like me!
Make it Using Your Classic Brownie Recipe
I make my regular brownie brittles using my classic brownie recipe, only I bake them thinner to achieve the brittleness I'm aiming for. If you've bookmarked that post, then this recipe will be nothing new to you. We'll need the same ingredients except that we'll be using salted caramel chips instead of chocolate chips.
It's quick and easy and you'll be ready to munch on your treats in about half an hour.
Print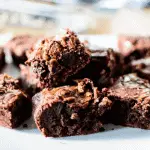 Salted Caramel Brownie Brittle Recipe
---
Total Time:

35 minutes

Yield:

20

–

30

bite-size pieces

1

x
Description
Thin like cookies, tastes like brownies, with a smack of salted caramel in one mouthwatering treat. Yep, that's the salted caramel brownie brittle recipe you'll find here.
---
½ cup

unsalted butter, melted

¾ cup

white sugar

1 teaspoon

vanilla extract

1

egg white
 1/3 cup all-purpose flour

3 tablespoons

Dutch-processed cocoa powder

¾ teaspoon

baking soda

¼ teaspoon

kosher salt

½ cup

salted caramel chips
Kitchen tools you'll need
Large bowl
Parchment paper or a silicone mat
Nonstick spray
---
Instructions
Preheat the oven to 350 degrees Fahrenheit.
Line your baking sheet with parchment paper or a silicone mat and grease well with a nonstick spray.
Combine the butter, sugar, and vanilla in a large bowl. Mix until well combined.
Once the mixture is well combined, add in the egg white and mix well.
Sift all the dry ingredients and add them to the butter mixture. Mix well until the mixture becomes smooth.
Pour the batter onto the lined baking sheet and spread well using a spatula.
Bake for 15 minutes and remove it from the oven.
Sprinkle with salted caramel chips and bake for another 7 to 10 minutes.
Remove from the oven immediately and let cool.
You can cut the brittles in two ways. You can cut it into even pieces using a pizza cutter before it completely cools down or breaks it apart using your hands once it's completely cool.
Store in an airtight container and keep in a cool, dry place. Consume within one week.
Notes
The thinness of your brownie brittle depends on how thick you spread it across the baking sheet. If it looks almost transparent on the sheet, it means it's too thin.
Brownie brittles are best when twice-baked. That's why you take it out after 15 minutes to put the salted caramel chips on top and bake it again.
Do not add the salted caramel chips directly to the batter because they will melt when baked in the beginning. It's best to add it in, halfway through the process.
Prep Time:

10 Minutes

Cook Time:

25 Minutes

Category:

Dessert