When I first heard about the Starbucks Caramel Brûlée Latte (quite often incorrectly called a Crème Brûlée Latte, especially by my husband), I headed to the nearest Starbucks. As expected, my kids wanted a Skittles Frappuccino and I was feeling a little adventurous, so I tried the Caramel Brûlée Latte.
Side note: If you haven't heard of Skittles Frappuccino at Starbucks before, it's part of their secret menu so you won't normally see it on a menu, you have to ask for it. And if you want to save some cash, my Skittles Frappuccino recipe does a pretty good job of mimicking the Starbucks version.
Anyway, while I was enjoying my drink, I realized I now have a new favorite next to the classic Vanilla Latte.
Luckily, to make my own it's fast, easy, and inexpensive. 
It's a clear win for me since this is another recipe I can add to my ever-growing list of caramel recipes.
Since starting this blog, I must have published over 10 caramel recipes already. 
From caramel sauces using different techniques to using a variety of ingredients such as evaporated milk or brown sugar. I've also made caramel apples, caramel popcorn, caramel garnish, chocolate-covered caramel balls, salted caramel brownie brittle and many more. 
There's just so much caramel lovin' on this blog and now that I have discovered how to make a Caramel Brûlée Latte just like Starbucks', I can't wait to share it with you!
If you've looked around this blog, you may have already bumped into my How To Make Caramel Without Butter or Cream recipe. You can use it for this Caramel Brûlée Latte recipe instead of using the store-bought caramel syrup.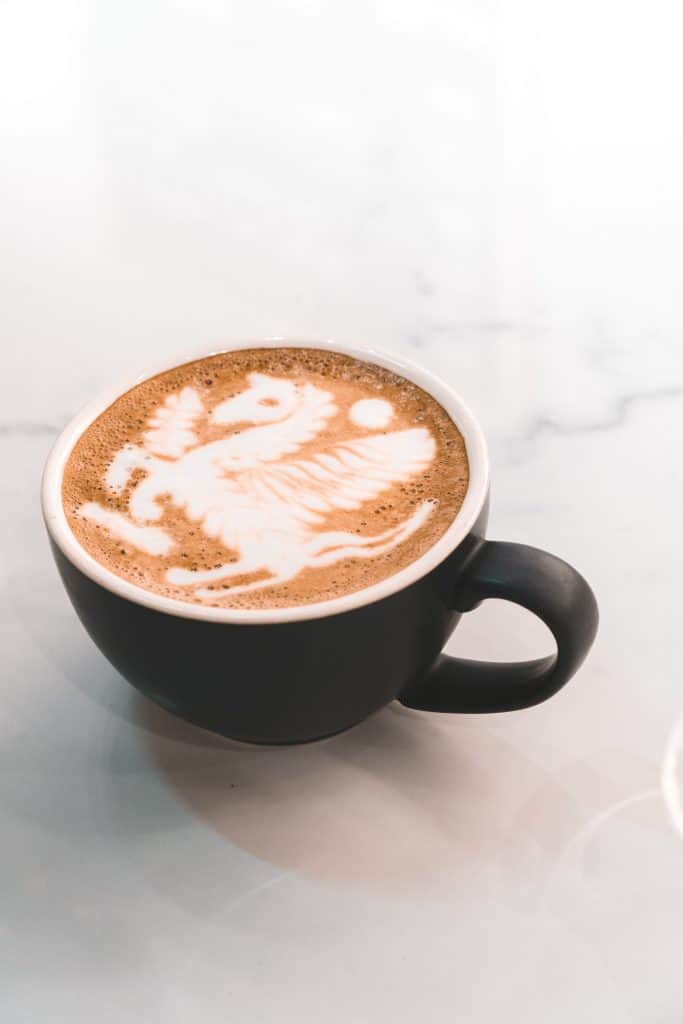 How Does Crème Brûlée Latte Taste?
Now you must be thinking I've been talking so much about caramel, but how does a Caramel Brûlée Latte differ from a regular caramel macchiato or any other caramel drinks?
While they all share almost the same caramel flavor, the Caramel Brûlée Latte has a more in-depth caramel taste. It has a deeper flavor, but not to the point of tasting like burnt caramel. So if you like your caramel to be on the darker side of the caramel spectrum, this will be a more interesting drink for you.
Which Caramel Syrup Is the Best to Use?
If you're keen on making your own caramel syrup at home, you can use a simple syrup recipe by using a cup of sugar and a cup of boiling water. Heat the sugar and stir until it begins to melt. Add the boiling water just as the melted sugar begins to turn brown.
Stir the mixture until well combined and cook for a maximum of 30 seconds. Let it cool before pouring it onto an airtight container. You can also use this syrup for drinks other than coffee.
On the other hand, if you have store-bought caramel syrup such as Torani Caramel Syrup, that will also work. For me, the homemade stuff is always the best option ?
Print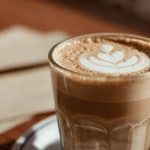 How to Make a Crème Brûlée Latte
---
Total Time:

15 minutes

Yield:

1 cup

1

x
Description
Make your own Caramel Brûlée Latte, a seasonal Starbucks favorite, any day of the year using this easy, fast and inexpensive recipe.
---
1

shot

espresso or strongly brewed coffee

1 cup

skim milk

1 tablespoon

caramel syrup

1 tablespoon

vanilla syrup

or

1 teaspoon

vanilla extract

Whipped cream

Caramel sauce

for drizzling

Optional:

Toffee bits

for topping
---
Instructions
Instructions for a single serving
Pour your favorite freshly brewed coffee into a mug. 

Add the milk, caramel syrup, and vanilla syrup or vanilla extract.

Heat in the microwave for about 30-60 seconds.

Stir until well blended.

Add whipped cream, drizzle with your favorite caramel sauce and top with toffee bits.

Serve and enjoy!
Instructions for multiple servings
If you want to make this in larger batches, you just have to double or triple the ingredients depending on how many servings you need. Instead of heating every mug in the microwave, follow the steps below:
In a saucepan, heat the freshly brewed coffee and the milk over high heat.

Whisk until frothy and the mixture begins to boil.

Remove the pan from the heat and stir in the caramel syrup and vanilla syrup or extract.

Pour over mugs and top with whipped cream, caramel sauce, and toffee bits.

Serve and enjoy!
Prep Time:

5 minutes

Cook Time:

10 minutes