In a recent post on How To Melt Chocolate Chips Using Coconut Oil, I briefly mentioned chocolate shells for ice cream.
It was just a side note, but since I'm so into chocolate these days, I'll share with you how to make a hard chocolate coating from cocoa powder.
I love learning new ways and giving recipes a different twist, so this is an entirely different procedure using different ingredients that give you the homemade magical chocolate shell for your kids' treats.
I know how kids love chocolate shells on ice cream because as a kid, I would always ask my mom for a sundae with hard chocolate coating and some extra sprinkles on top. Growing up, I would always look forward to our "Sundae Sundays" and up to now, I feel nostalgic thinking about it.
So I completely understand how magic chocolate shells would tickle every kid's fancy. But did you know that hard chocolate coatings are not just for ice cream?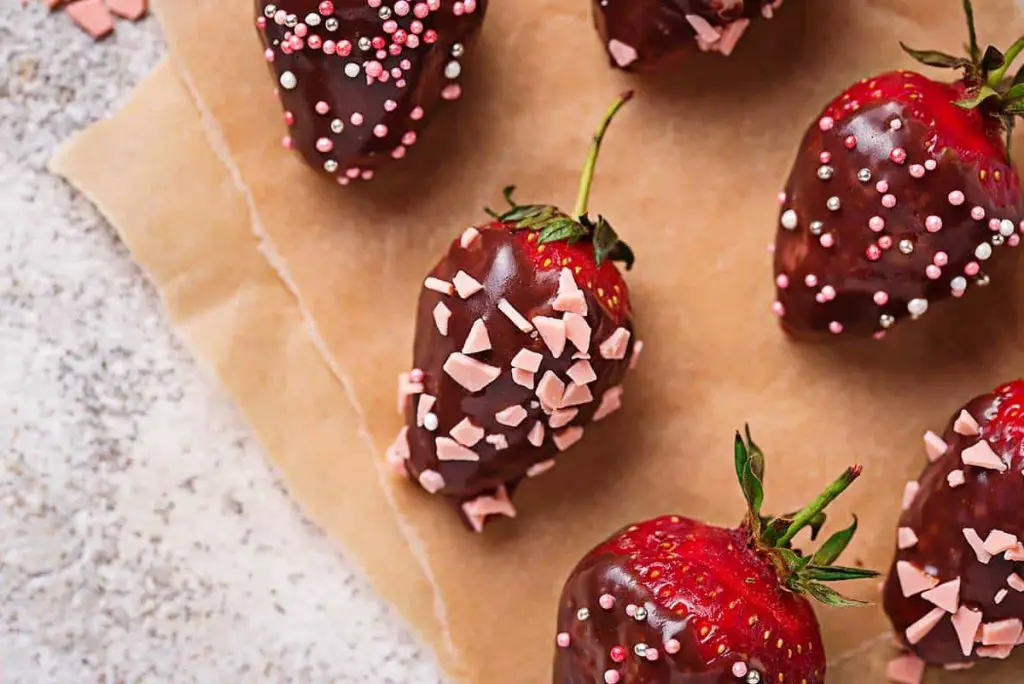 Ever since I discovered how to make one on my own, I've used it for several other treats like fruits, marshmallows, cookies, and a whole lot more.
You see, chocolate is so universal that the possibilities are endless – you can even use them on potato chips!
The Magic of Hard Chocolate Coating
Before we go into the details of making hard chocolate coating, let us first look into the science behind its magic.
There are two types of chocolate shells: the real chocolate shells and the chocolate flavored compound also known as confectionery coatings. 
All coatings, regardless of the type, must be thin enough to cover the ice cream (or any other treat) but thick enough not to crack on its own. At the same time, they have to be crunchy when you bite into it and melt in your mouth just like regular chocolates.
These characteristics are made possible when a fat component is added to chocolate. Because of the added fat, the chocolate hardens when it cools, thus creating the shell effect in the treats.
Real chocolate coatings are those made with cocoa butter. This type is more prone to cracking because cocoa butter is compact. With this type of coating, it's better to add butter oil or milk fat to make the coating softer and more malleable.
Confectionery coatings, on the other hand, are easier to work with so it's more commonly used in ice cream treats. The most common fat used in this type of coating is coconut oil. 
Coconut oil helps the chocolate become thin enough to cover the ice cream or any other treats with different shapes, hard enough not to break on its own and gives you the crunchiness you need, and at the same time melts in the mouth.
To add to that, coconut oil is less expensive and easier to find than cocoa butter, so more people prefer to use it.
A Healthier Take on Hard Chocolate Coating
So, it's clear by now why I prefer to use coconut oil over cocoa butter. But I haven't mentioned why I'm using cocoa powder for this recipe and not melted chocolates.
You see, it's a given that we can make magic shells out of melted chocolates. But this one is a different take on the recipe because I sometimes like to experiment with what I have in the kitchen.
Using raw cacao powder will give this recipe a healthier take because it's rich in antioxidants and has fiber.
I'll also be using natural raw honey as a sweetener to complement the cacao powder, but you may use simple syrup or maple syrup depending on what's available in your kitchen. 
The vanilla extract I'll be using is made of pure vanilla and does not contain any additives. If you don't have any available, then you may use regular vanilla extract.
SUBSTITUTES
As you can see, this recipe is very simple and is something you can make anytime in your kitchen. But if the ingredients listed above aren't available, you can substitute them and still get the same results.
1 cup regular coconut oil instead of the unflavored variety
1 cup cocoa powder of your choice instead of raw
½ cup regular honey or maple syrup or simple syrup instead of raw, unfiltered honey 
2 tablespoons regular vanilla extract instead of the pure vanilla
½ teaspoon rock salt instead of kosher salt
SIDE NOTES:
If you're making this for an all adults get together (or maybe just for yourself, wink!), you can add in a tiny dash of liquor such as bourbon or whiskey.
If you need to prepare for a bigger group, just multiply the amount of ingredients depending on how much you need to make. Likewise, if you need only a small amount, then divide the ingredients accordingly.
Store your excess chocolate mixture in an airtight container and reheat before serving.
To add some twist, you may also add in some lemon zest.
Other than ice cream, this recipe is perfect for ice cream cake, pretzels, cookies, potato chips, any just about any fruit you can think of.
You can also top it with sprinkles, chopped nuts, rice krispies, and other mix-ins
Print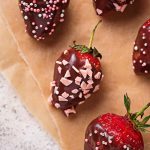 Hard Chocolate Coating From Cocoa Powder Recipe
---
Author:

Total Time:

8 minutes

Yield:

2 cups

1

x
Description
The hard chocolate coating you make from cocao powder in this recipe can be used to coat fruits (strawberries are my favorite), gummy candies (gummy bears are my favorite), pretzels, nuts, raisins and more. You name it and you can probably coat it with chocolate and make it taste even better!
---
1 cup

unflavored coconut oil

1 cup

raw cocoa powder

½ cup

raw, unfiltered honey

2 tablespoons

pure vanilla extract

½ teaspoon

kosher salt
---
Instructions
In a small saucepan, combine the coconut oil, honey, and cocoa powder
Heat the mixture over low-medium heat
Stir constantly until all the ingredients are perfectly combined
Add the salt and vanilla to the chocolate mixture
Continue stirring until well blended
Pour the chocolate mixture over your preferred dessert
Prep Time:

3 minutes

Cook Time:

5 minutes

Category:

Candy