Kids love snow cones. It's a refreshing break from all the sweetness we get from candies. Add to that the vibrant colors and it sure makes a great treat for kids and adults alike.
I admit I enjoy it as much as my kids do. It takes me back to my childhood when I ask for snow cones at the fair, choosing colors instead of flavors LOL. Fast forward a few decades and now you can get snow cones from food trucks and kiosks but my memory of it really started at the fair.
Since the emergence of DIYs, like you and me, it seems that there's nothing we can't NOT do in our own kitchen, especially things as simple as snow cones.
I make them every winter since we get a lot of snow. Usually the kids only want to make snow cones once per season. The novelty wears off pretty quickly. My suspicion is they enjoy making snow cones more than they enjoy eating them.
With just a few ingredients, it's a great activity to do with the kids while saving extra bucks. They can choose their own flavors easily and even have rainbow-colored ones if they want to.
If there's something my kids look forward to, it's choosing flavors. And since we're making snow cones at home, they can have all they want in a few easy steps. All we have to do is gather the ingredients that could already be in your pantry and you can have your sour spray ready in no time.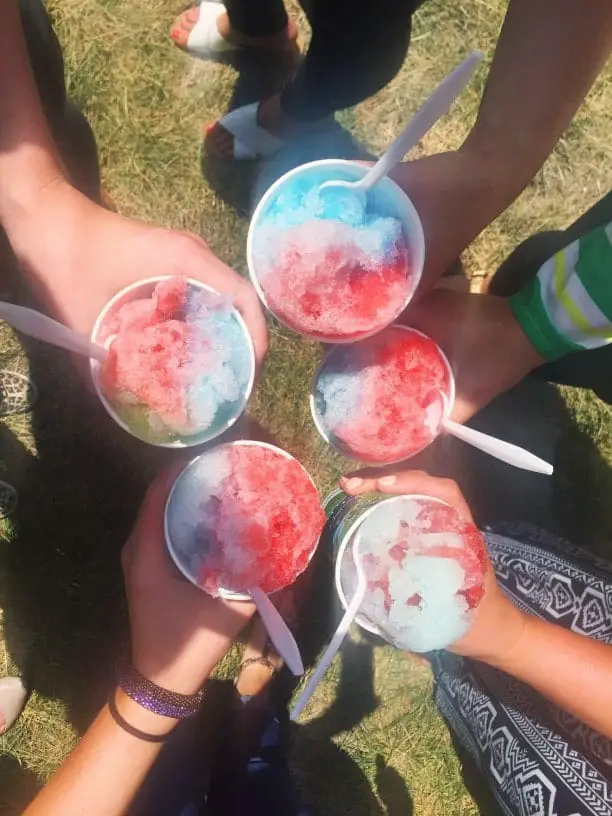 Here's how to make sour spray for snow cones that your kids will surely enjoy.
Additional Notes
There's so much you can do with sour sprays. And there are so many flavors to choose from depending on what your kids prefer.
You can use any Kool-Aid flavors or use citric acid plus food coloring and flavoring instead. You can even make several flavors at a time by doubling or tripling the amount of water and sugar. Once the mixture has boiled, divide it into portions, add flavors to them and then store in separate containers.
FLAVOR VARIATIONS
Here are some flavor and color combinations that I've used before in other recipes, but will work great for sour sprays as well:
Blue for raspberry or blueberry
Light blue or light pink for gummy or tutti frutti flavors
Pink for strawberry
Yellow for banana or lemon
Green for peppermint, green apple, or kiwi
Orange for cinnamon or buttered rum or maple syrup
Red for cherry
Purple for grape
Print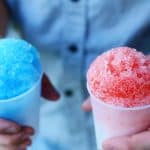 How to Make Sour Spray for Snow Cones
---
Total Time:

30 minutes

Yield:

2 ½ cups

1

x
Description
Even though you can buy this type of treat from street vendors in the summers we rarely do; the kids prefer ice cream. But in the winter time there are no more excuses because the snow is right outside our front door. We use this sour spray to make our snow cones a little tastier.
---
2 cups

granulated sugar

1 ¼ cups

of water

2

envelopes of unsweetened pink lemonade mix

1

envelope unsweetened cherry-flavored drink mix
Other kitchen tools you will need:
Saucepan
Spray bottle
---
Instructions
In a saucepan, bring the water and sugar to a boil over medium heat.
Remove from the heat.
Add in the drink mixes and stir until well-blended.
Pour the mixture onto the spray bottle and cover.
Let it stand for about 20 minutes.
 Refrigerate before drizzling on top of your shaved ice.
Notes
There is a resting time of 20 minutes after cooking.
Prep Time:

5 minutes

Cook Time:

5 minutes

Category:

Candy