Just recently, I made a post about how to make marshmallows soft again. That was after I found a bag in the pantry that was left open so the mallows became dry and hard. 
There are three easy ways to make them reusable so you won't have to throw them out. You can freeze them and thaw before using, put them in a tightly sealed bag and soak in hot water until they become soft, or throw in a slice of moist bread or two into the bag and seal properly.
All those methods are quick and easy and won't even require special ingredients to save your hard mallows. So while I revived my stale stash, the kids already used the whole bag playing Chubby Bunny. You know, that game where the players put the most number of mallows inside their mouths.
Of course, my toddler didn't want to be left behind so she nibbled on mini marshmallows here and there without finishing a single piece. Her minis bag is now opened and I know she'll ignore it for the next few weeks.
They aren't stale (yet!), but I know nobody will touch mallows in the coming days. So I had this brilliant idea to do the opposite – instead of waiting for the mallows to become stale, why don't I just dehydrate them for other purposes?
With the holidays coming, the temperature outside is getting colder and colder. Times like these call for comfort food and my answer to this is always caramel. Autumn and caramel for me are always a perfect pair. 
But also, a tall mug of hot chocolate is always great for the cold weather. And what's the best thing you can add to your hot chocolate? Add Marshmallows!!!
So while in my previous post I showed you how to soften the dry and hard ones, this time around I will show you how to make dehydrated marshmallows.
Why I Use Dehydrated Marshmallows
Marshmallows naturally have moisture in them. The airy texture helps them be fluffy and soft. This texture is what we conventionally get when eating them directly from the bag.
On the other hand, when added to other treats and cooked or baked, the exposure of the marshmallows to heat will make them melt and turn to a liquid-like state. While there are treats that require such textures, there are some that just need the marshmallows to be soft and not all melted.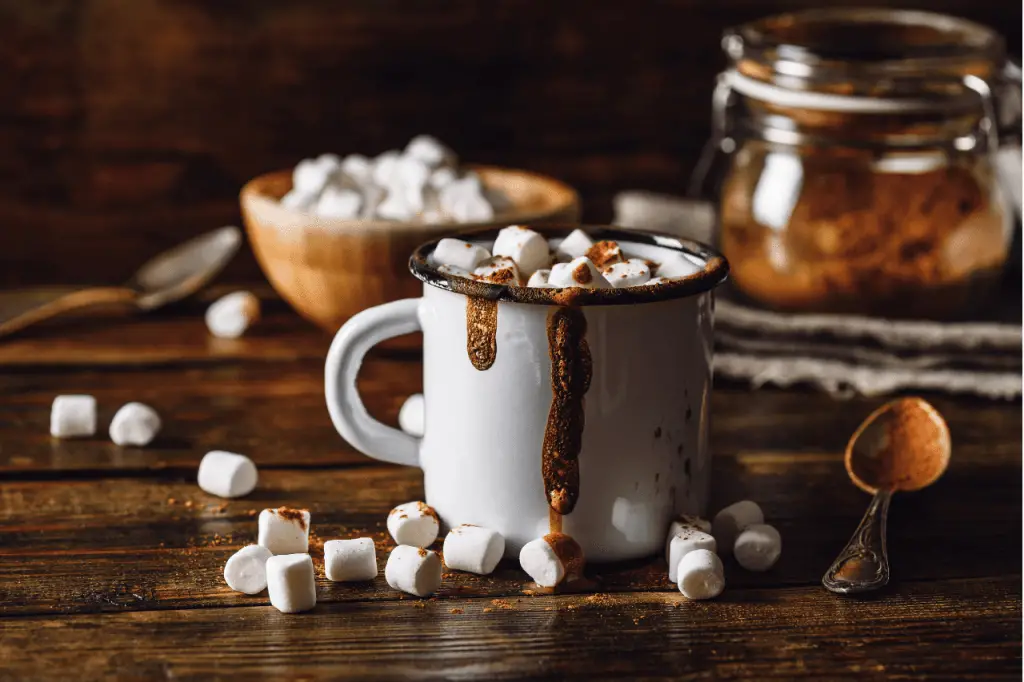 A good example of this is hot cocoa. Did you notice that storebought hot cocoa mallows are dehydrated? You might think the mallows just dried up inside the kits for some reason. The truth is, they were dehydrated so that when you mix with hot water, they will become soft and not mushy.
It's the same concept when you add dehydrated marshmallows to cereals and ice cream. The same goes when you're making them as mixins for baked goods such as brownies and cakes. You remove the moisture so it won't become sloppy when mixed with liquid later on.
Apart from that, removing the moisture from the mallows also makes them last longer. So if you're going to use your mallows for these purposes, then dehydrating them would be a wise thing to do.
How to Tell if The Marshmallows Are Dehydrated Enough
To avoid overcooking the marshmallows, checking is quite easy. Just take one mallow and squeeze it lightly. If it still feels a little soft, you need to dehydrate it longer. If it doesn't feel soft and has already hardened up, then the mallows are dehydrated.
Or, you can also bite into it to check if the center is completely hard. Soft spots means it needs more dehydrating. Otherwise, the marshmallows are done. 
How Long Do Dehydrated Marshmallows Last?
Dehydrated marshmallows can last for months if stored in an airtight container. However, they can last years if they are vacuum-sealed.
Print
Dehydrating Marshmallows (Food Dehydrator Method)
---
Description
This method is best when you are using mini marshmallows because there's not much space between each tray. Also, you shouldn't cram the mallows in between layers so the big ones won't work well in this method.
---
---
Instructions
If you're using large mallows, cut them in halves making sure that they won't touch the upper layer, or use one of the next three methods instead. Or if you're using the long twisted variant, cut them into pieces short enough to have space in between trays. For this step, you'd also need to coat the cut edges with 1 part cornstarch mixed with 1 part powdered sugar. This will prevent the mallows from sticking to the tray.
Arrange them properly in the trays, ensuring there's enough space in between each mallow. You can set the bigger ones on the topmost tray as they won't be touching the cover so it's a safe layer for them.
Set the dehydrator to medium or 160 degrees Fahrenheit (or 71 degrees Celsius).
Dehydrate the mallows for 2 to 3 hours. You will know that it's done when the texture has become slightly wrinkled and crispy.
Once done, allow the mallows to cool.
Store in an airtight container or vacuum seal for longer storage.
Notes
Marshmallows dehydrated in a food dehydrator won't shrink like other food so just work within the given timeframe and don't exceed unless necessary.
Print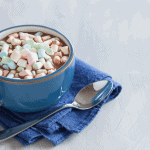 Dehydrating Marshmallows (Air Fryer Method)
---
Description
This method is almost the same as the food dehydrator, only that you'll be using an air fryer instead and you won't have to cut up the large marshmallows.
---
---
Instructions
Put marshmallows in one layer on the basket.
Set the air fryer at 160 degrees Fahrenheit (or 71 degrees Celsius) and cook for 2 to 3 hours.
Once done, allow the mallows to cool.
Store in an airtight container or vacuum seal for longer storage.
Print
Dehydrating Marshmallows (Oven Method)
---
Description
You can use this method if you don't have a dehydrator or a fryer.
---
---
Instructions
Preheat the oven to 200 degrees Fahrenheit (or 93 degrees Celsius) or lower. 
On a baking sheet, place the marshmallows on a single layer.
Pop the marshmallows into the oven.
Toss every 20 minutes and bake until the marshmallows are completely dry. This should take about 2 hours.
Once done, allow the mallows to cool and remove them from the oven once cool.
Store in an airtight container or vacuum seal for longer storage.
Print
Dehydrating Marshmallows (Microwave Method)
---
Description
This is the fastest method for dehydrating large marshmallows when none of the above equipment is available.
---
---
Instructions
Place marshmallows in a single layer on a microwavable plate. 
Cook at high temperature at 1-minute intervals. 
Turn the marshmallows after every interval.
Repeat Steps 2 and 3 until you get the preferred texture. NOTE: Check after every interval if the marshmallows are dry enough. Do not heat for too long because the sugar is inclined to burn in this method.
Let the puffiness reduce before taking them out of the microwave. NOTE: Dehydrated marshmallows using this method shrink more than the results from other methods.
Store in an airtight container or vacuum seal for longer storage.
Print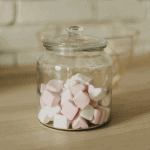 Hot Cocoa With Dehydrated Marshmallows (Bonus Recipe)
---
Description
Once you have your dehydrated marshmallows ready, you can immediately use them by making this homemade hot cocoa that's perfect for the cold weather.
---
¼ cup

unsweetened cocoa powder 
A pinch of salt

1 tablespoon

granulated sugar

2

cups of milk
A dash of cinnamon powder
Optional: peppermint sprinkles
Dehydrated marshmallows for topping
---
Instructions
In a saucepan, mix the following: cocoa powder, salt, sugar, and 1 cup of milk.
Bring to a rapid simmer over medium-low heat.
Add in the remaining milk and gently stir.
Remove from the heat and pour it into a mug. 
Top with dehydrated marshmallows and add a touch of cinnamon powder and peppermint sprinkles.
Enjoy!
Notes
This recipe makes one serving. Adjust the proportions based on your desired number of servings.