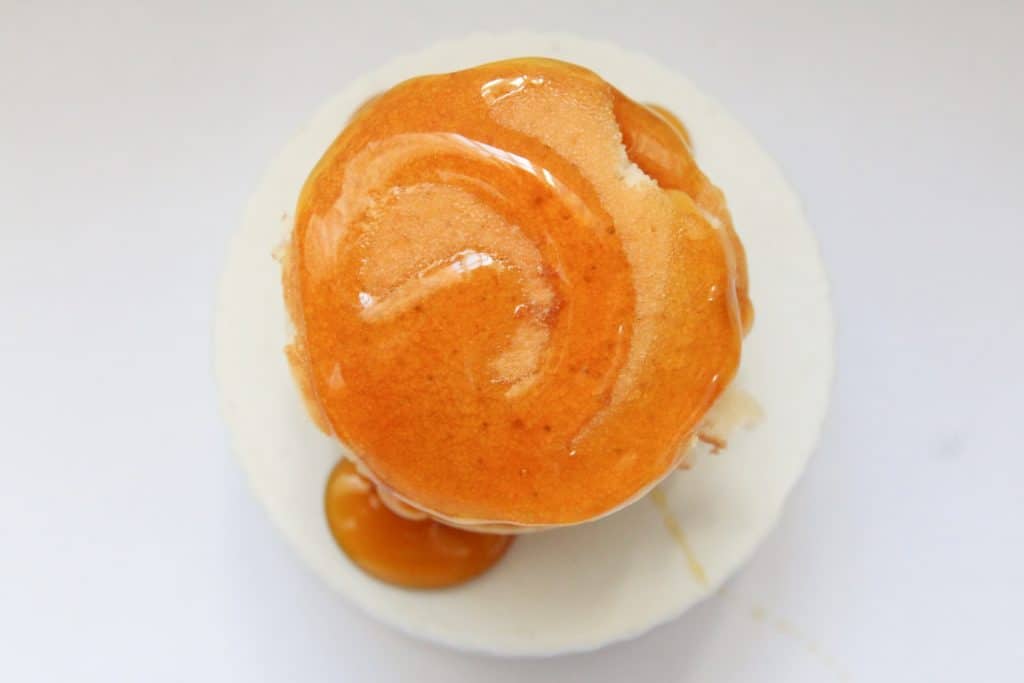 I've learned a lot, working with caramels over the past few years. So many recipes call for caramel and they require various consistencies which also require various ingredients and techniques.
You've seen my caramel apples recipe – I made it without corn syrup. Then there's my chewy caramels recipe without condensed milk and another one using evaporated milk. You probably even tried my salted caramel frooze balls or the chocolate covered caramel balls.
Or perhaps you've looked through my blog and found the many ways you can make caramel garnish.
I have this caramel sauce that doesn't make use of butter or cream. I also posted a recipe using brown sugar in case you want a richer and deeper flavor in yours. There are so many caramel recipes on this blog, you'd probably think I runa caramel shop (I don't :)!
Some of my most recent posts are about making caramel sauce thicker and how to make caramel for coffee. I just can't have enough caramel in my life and I'm sure you can relate!