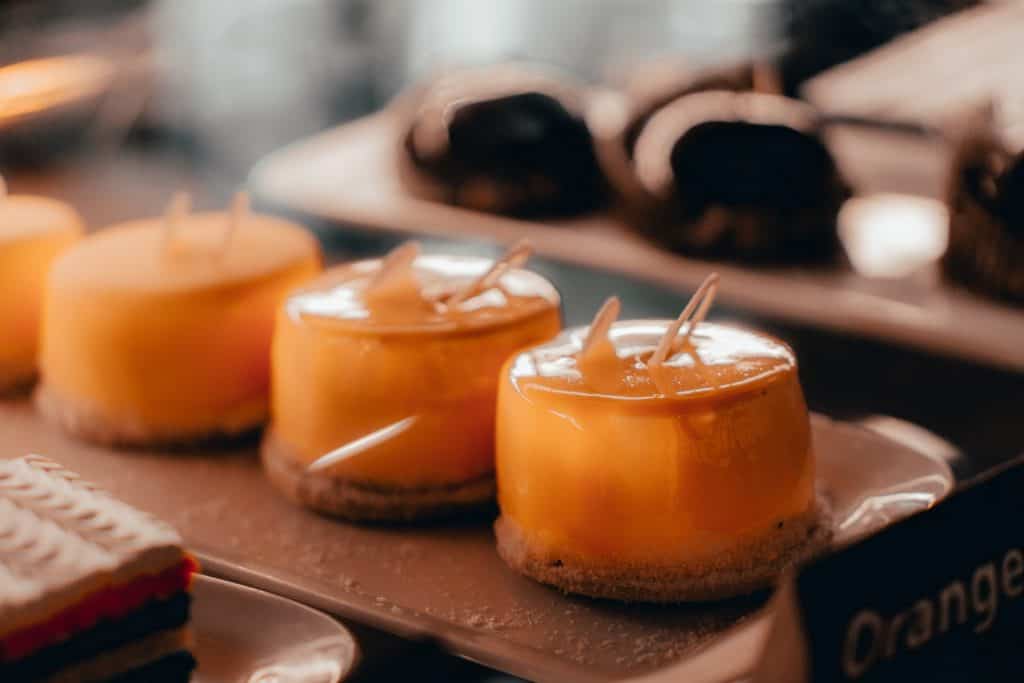 Caramel sauces come in different textures depending on how thick or thin you want them to be. You can make them really thick for confections, thin for beverages, or vice versa, or maybe even somewhere in between. For a caramel lover like me, there's no ultimate rule – it's just a matter of preference.
Having made caramel sauce for years, I've found my preferences. I know my ratio well and can play around with the consistency however I want to. Some days I want it thin, other days thick.
I put it on my pies, cakes, cheesecakes, cupcakes, scones, brownies, turnovers, cookies, cinnamon rolls, pudding, tarts, pretzels, ice cream, waffles, coffee, and even lick it on a spoon! There's so much you can do with caramel sauce and knowing how to change its' consistency can do wonders.
Since I started this blog, I've added several caramel recipes, each having different consistencies and richness. This includes some recipes using different techniques and ingredients such as making caramel sauce using brown sugar, then there's another one without cream or butter, and you can also make one using evaporated milk.
If any of these recipes sound interesting to you, feel free to browse and look around. These recipes are sure to work so there's no trial and error here. There are also plenty of other caramel recipes here for caramel lovers along with recipes for so many more confections that are great for sweet tooths like us.
On the other hand, if you have your own caramel sauce recipe, but find it too thin for some of your confections, you don't need to whip up a thicker batch. Keep that jar.